Miss Marion's
SCHOOL OF DANCE
Welcome to the longest established dance studio in Spartanburg, SC.  We offer classes in Tap, Jazz, Hip Hop, Ballet, Pointe, Contemporary/Lyrical, and Gymnastics.  We also offer classes in Pre-Dance to adults.  Since opening in 1946, our mission has been to nurture individual abilities and instill self-confidence through dance education, doing community service, and attending dance competitions.  The studio's faculty consists of professional teachers who are highly qualified to provide training that will prepare students who have the desire to enter a career in the performing arts, as well as those who want to enjoy dance just for the fun of it.  Our family-owned business has been a staple in Spartanburg for over 75 years and we hope to see you become a part of our "dance family."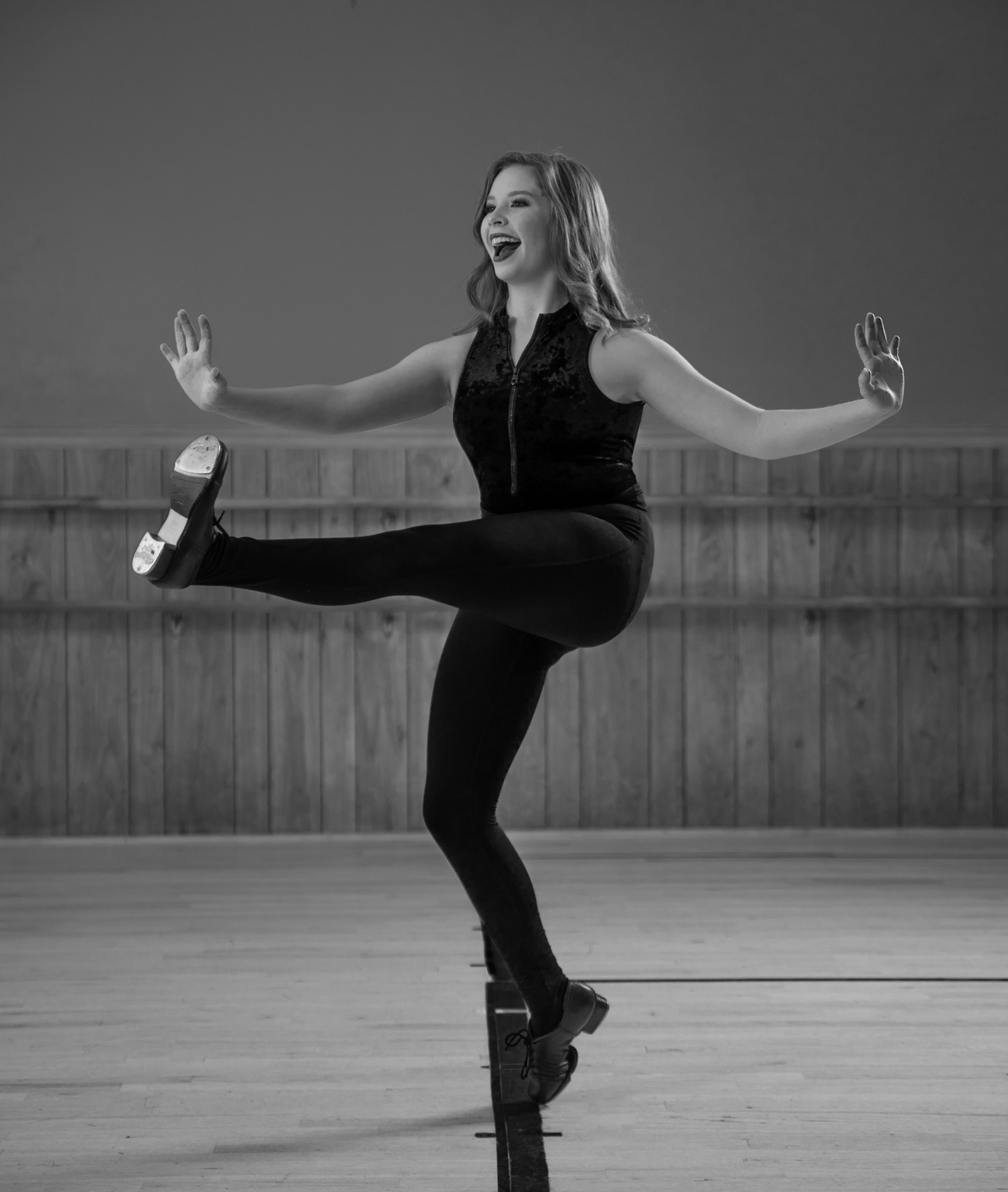 Welcome to the longest established dance studio in Spartanburg, SC.  We offer classes in Tap, Jazz, Hip Hop, Ballet, Pointe, Contemporary/Lyrical, and Gymnastics.  We also offer classes in Pre-Dance to adults.  Since opening in 1946, our mission has been to nurture individual abilities and instill self-confidence through dance education, doing community service, and attending dance competitions.  The studio's faculty consists of professional teachers who are highly qualified to provide training that will prepare students who have the desire to enter a career in the performing arts, as well as those who want to enjoy dance just for the fun of it.  Our family-owned business has been a staple in Spartanburg for over 75 years and we hope to see you become a part of our "dance family."
Come Dance With Us!
"As a dance parent and a past dancer of Miss Marion's School of Dance, I am so thankful for what my girls have learned over the years. Not only have they learned life lessons, but they have also gained confidence in themselves on stage and in their personal lives. Amber is a senior this year, and it's amazing to see how much she has grown since she first started at four years of age. Brooke continues to strive to be the best in each dance she performs. She was awarded as Miss Junior Dance at KAR in 2016 for her stellar tap performance. I can't begin to thank all the teachers and staff for their encouragement and persistence to push our kids to be the best."

Kim Knight

May 16, 2017
"My daughters were fortunate enough to be able to experience dance at their daycare facility, beginning at ages 3 and 5. The Miss Marion's facilitated program was my first indication that Miss Marion's was the place for us. The studio has always considered the working parents and made ways to accommodate those who needed help. Once the girls started to attend the studio, we fell in love with the staff. The teachers genuinely love their students and want them to enjoy their dance experience. My girls have practiced a wide variety of dance from a very talented staff plus have been fortunate enough to have taken classes from guest choreographers from around the country."

Janet Long (Mother)

September 17, 2014
"I would never have been a professional dancer and a Radio City Rockette for eight years without the training I received from Miss Marion's School of Dance in my hometown of Spartanburg, SC. My tap training I received from Miss Marion, Lori Axelrod, and the other instructors helped me become an NYC Rockette and book the Broadway 1st National Tour of "42nd Street" and the National Tour of "Barry Manilow's Copacabana" and numerous other productions. Many thanks to Miss Marion, Lori, and all the other fabulous teachers who instructed me along the way on my journey that started at Miss Marion's School of Dance at the age of 2 and a half."

Jessica Pack

September 17, 2010
"Having taken from Miss Marion's School of Dance for 16 years, I can say with confidence that this is the best studio in Spartanburg. Miss Marion's has been extremely influential in the community for over 70 years. Through Miss Marion's, I've taken from the most experienced professionals in Spartanburg and special guests from So You Think You Can Dance and the Radio City Rockettes annually. I have also been allowed to dance in the Macy's Thanksgiving Day parade, multiple carnival cruises, and the Disney lights parade. Each year, the recital is age-appropriate and full of technique."

Hannah Stathakis

2017
I love dancing at Miss Marion's School of Dance. I love dancing here because everybody feels like a family. Everyone is caring and thoughtful. All of my teachers are very supportive. They know when things come easy to you and they also know when you are having trouble. My Miss Marion's family is the best I can ask for. In my future years dancing here, I hope I can learn so much more about dance and friendship.

Lauren Gossett

October 22, 2020
Classes and Workshops
Check out our student and family rates! We offer affordable monthly and semester-based pricing.
Register Now!
Community
We pride ourselves on being heavily involved with the Spartanburg Community. Check out our upcoming and past dance events!
Events