Miss Marion's School of Dance opened in September of 1946, under the direction of Marion Feinstein, known professionally as "Miss Marion." 
From humble beginnings in Miss Marion's garage to one facility with four large studios, we are proud of our past as well as our future.
Miss Marion began her dance education as a child and continued it in New York City at Ballet Arts and Jack Stanley School of Dance. She then attended American Ballet Theatre, Broadway Dance Center, and JoJo's Dance Factory. Miss Marion was later named one of the Who's Who in American Entertainment and Education. She was also awarded a County Resolution award for her immeasurable contribution to the art of dance in Spartanburg County.
As a teacher, she was privileged and honored to teach and choreograph for numerous students who went on to shine in the dance world.
Our studio is now under the direction of Lori Axelrod, Miss Marion's daughter, and Shauna Axelrod, Miss Marion's granddaughter.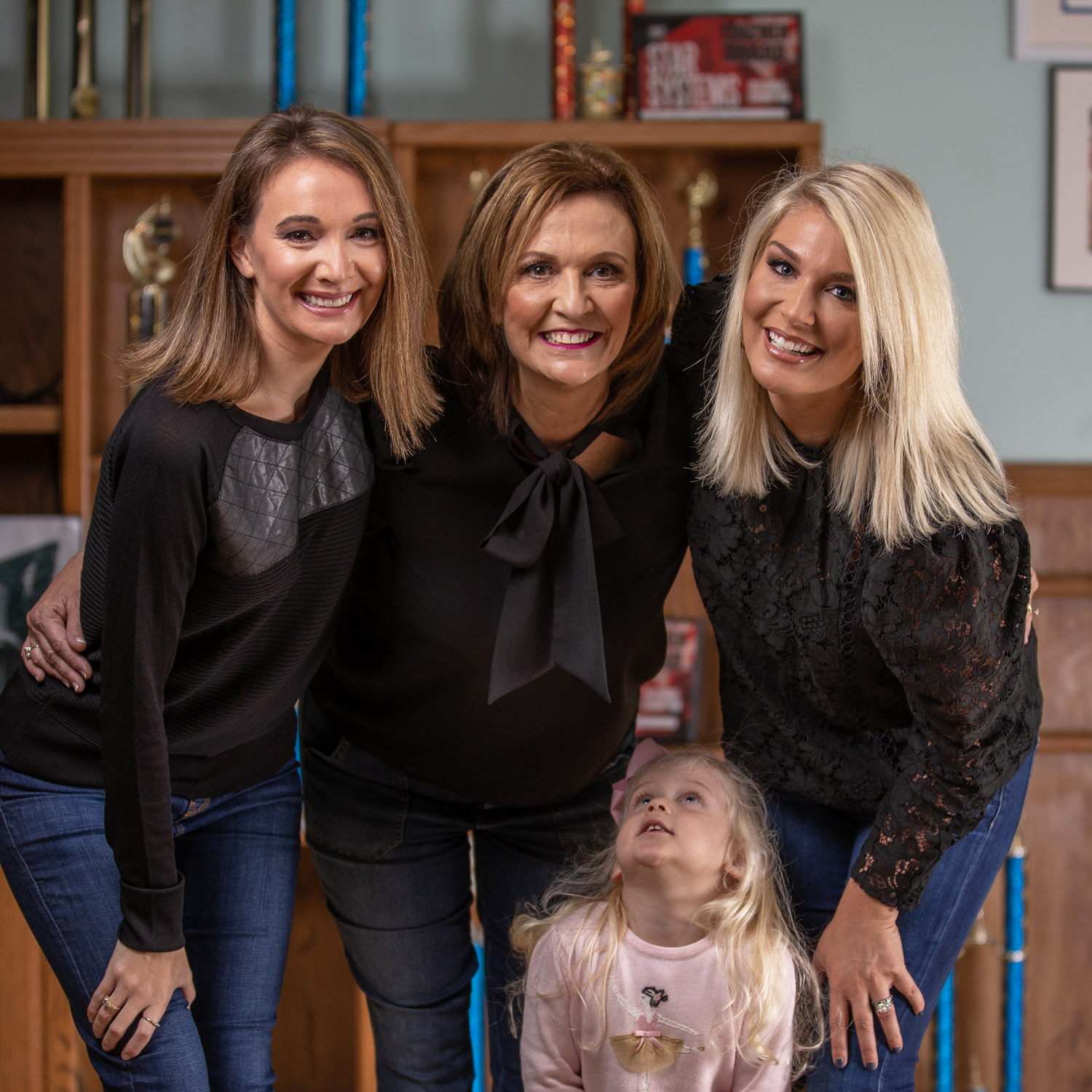 Miss Marion's School of Dance opened in September of 1946, under the direction of Marion Feinstein, known professionally as "Miss Marion." 
From humble beginnings in Miss Marion's garage to one facility with four large studios, we are proud of our past as well as our future.
Miss Marion began her dance education as a child and continued it in New York City at Ballet Arts and Jack Stanley School of Dance. She then attended American Ballet Theatre, Broadway Dance Center, and JoJo's Dance Factory. Miss Marion was later named one of the Who's Who in American Entertainment and Education. She was also awarded a County Resolution award for her immeasurable contribution to the art of dance in Spartanburg County.
As a teacher, she was privileged and honored to teach and choreograph for numerous students who went on to shine in the dance world.
Our studio is now under the direction of Lori Axelrod, Miss Marion's daughter, and Shauna Axelrod, Miss Marion's granddaughter.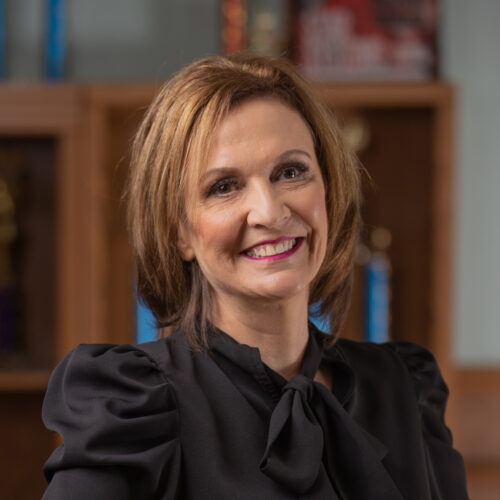 Lori Axelrod is the artistic director and owner of Miss Marion's School of Dance. Lori holds a Bachelor of Science from the University of Miami in Early Childhood Education. Lori has devoted her life to dance, beginning her dance education at Miss Marion's with her mother Marion Feinstein, who started the studio in 1946. Lori and her mother both studied under the famous Jack Stanley, who was also one of Gene Kelly's teachers. Lori has trained at the Miami Conservatory of Ballet, the North Carolina School of Performing Art and with numerous teachers at the Broadway Dance Center and Steps in New York. Her professional dance career is highlighted by her work as a New York Radio City Music Hall Rockette. Lori's students have danced in the 1996 Olympic Opening Ceremony, have worked on Broadway and television, and have won several national dance competition awards. Lori has also been the recipient of numerous choreography awards at both regional and national dance competitions. She was a nominee for the Boiling Springs, S.C. Jaycees Award for the South Carolina Young American Woman, and in 2006 she was awarded the Spartanburg Community College Award of Achievement and Contributions to Women.
Lori's dance experience comes from studying under an array of professional dancers. She has studied under Broadway Dance teachers such as Charles Goddertz, Phil Black, Frank Hatchet, Sue Samuels, Cholly Atkins, Sam Weber, Jason Samuels Smith, Savion Glover, Jimmy Slyde, Breanda Buffalino, Jay Fagin, and Acia Gray. Lori was also able to recently work with the famous vocalist Adam Met. Adam and his brothers formed the band AJR in 2006. They compose and perform original works. AJR has opened for major musical acts, such as Demi Lovato.
Lori has used her many gifts to benefit the Special Needs community in Spartanburg to assist with fundraising for the Cancer Society, both locally and statewide, and to encourage her students to volunteer their talents by performing at charity functions and nursing homes. She and her dance partner, Dr. Jay Bearden, won the dance competition at the South Carolina Colorectal Ball, and she choreographed for the 2007 and 2009 Spartanburg/Cherokee Counties Dancing with the Stars.
She is currently the Director of the Carolina Youth Dance Theatre and is a member of Dance Masters of America. Lori has served as both Performing Arts Chair and Scholarship Chair for Southern Council of Dance Masters.
Lori recently received a proclamation from the City of Spartanburg for her advocacy on breast cancer awareness and fundraising through Paint Our Town Pink. She is an avid supporter of the Bearden – Josey Center for Breast Health. She is married to Rob Axelrod and they have three children Marisa [Kent], Shauna and Steven, and two grandchildren, Mason and Saylor.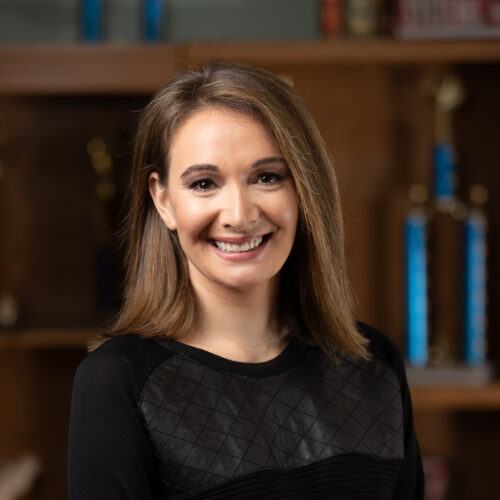 Shauna began her dancing career at age 2 under her mother, Miss Lori, and grandmother, Miss Marion. She won the titles of Petite Miss Dance and Junior Miss Dance of South Carolina. At age 11, she performed the role of Clara in the International Ballet Academy's production of the Nutcracker and at age 14, she continued her training at the South Carolina Governor's School for the Arts and Humanities under Stanislav Issaev and Irina Ushakova for all four years of high school. Shauna attended several prestigious summer programs that include The Harid Conservatory, Broadway Dance Center, Steps on Broadway, Alvin Ailey, International Ballet Academy, and SC Governor's School for the Arts and Humanities. She received a Bachelors of Fine Arts at the University of South Carolina where she studied ballet under Stacey Calvert and Kyra Strasberg. She had the opportunity to perform Stars and Stripes and Serenade with principal dancers from the New York City Ballet. Upon graduation, Shauna moved to New York City to work at the largest talent agency in the world, Creative Artist Agency. After several years, Shauna decided to continue her grandmother's legacy and move back to Spartanburg, SC. Shauna has taught in dance studios all across the world, but is thrilled to be back where it all began to work alongside her mom and sister.
Marisa Cecil was recently named President of the Charles Lea Center Foundation. She has spent more than a decade working for nonprofits in the Spartanburg area, most recently as the director of development for the Children's Cancer Partners of the Carolinas. She also spent nine years in various roles at the Spartanburg Regional Healthcare System including working as the Director of Philanthropy for the Spartanburg Regional Foundation.
Marisa is the granddaughter of Miss Marion and is the daughter of Miss Lori. Dancing since the time she could walk, Marisa has a long resume of dance achievement. She was chosen as a young child to perform with the Broadway Kids in Broadway on Broadway in New York City. She was selected at age ten to tour with Dance Caravan as a Caravan Kid. Marisa is the recipient of numerous regional and national dance awards. In 2007 she was chosen to be an intern with the Tony Awards in New York and was also a production assistant for the 2007 Boston Pops 4th of July television program with Craig Ferguson and John Mellencamp. Marisa was Teen Miss Greenville 2002. She assisted the Radio City Rockettes at the Rockette Experience in New York City. If you are a fan of the CBS reality show, "The Amazing Race," you will have cheered for Marisa during Season 13.
Marisa is a graduate of the University of South Carolina with a Bachelor's Degree in Broadcast Journalism. She has a minor in Dance Performance. She is a Leadership Spartanburg Alum and was named the 2019 Young Professional of the Year by the Spartanburg Area Chamber of Commerce (One Spartanburg Inc.) She is married to Kent Cecil and has two children- Mason (7) and Saylor (3) Cecil. Marisa is thrilled to see the legacy continue with her daughter Saylor in dance.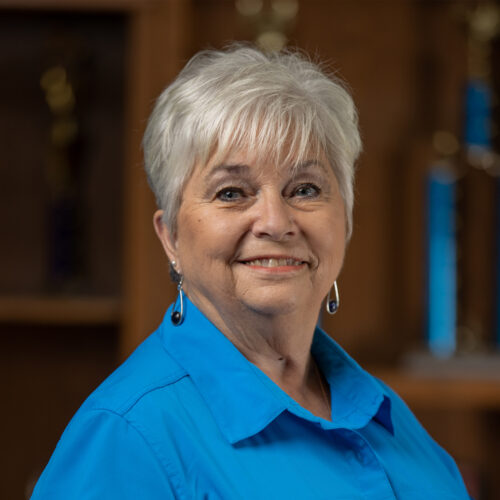 Susan has been affiliated with Miss Marion's since she was a young child, and now shares the Miss Marion's tradition with her grandchildren. A former Marionette, she was a finalist at Dance Master's National Championship in New York, and was an original protégé of the North Carolina Chapter of Dance Masters under the direction of the legendary Beale Fletcher.
A former director of the Miss Duncan-Lyman-Wellford pageant (a preliminary to Miss South Carolina), Susan also directed the Byrnes High School Pageant for several years. She has served as a certified judge for the Miss South Preliminary Pageants, and has judged many South Carolina and North Carolina talent competitions. She is a former assistant with the Byrnes High School Color Guard. Susan continues her dance training by attending numerous dance workshops around the country. Susan's former students have gone on to perform on Broadway as well as to dance in the 1996 Olympic Opening Ceremony. She is the proud mom of four sons who are known in the Upstate for their clogging ability. Susan is even prouder to be the grandmother to 8 grandchildren and one great-grand child.
Lydia is a graduate of the University of South Carolina with a Bachelors of Arts degree in Dance and a Minor in Psychology. She has trained with the Cincinnati Ballet, Boston Ballet, Miami City Ballet, and Carolina Ballet. Lydia has performed in various ballet performances such as the Nutcracker and Aladdin in the Virginia National Ballet and Swan Lake and Walpurgisnacht at the University of South Carolina Dance Company. She has experience teaching Classical Ballet, Variations, Pointe and Contemporary, Creative Movement, and Pre-Ballet. Lydia is excited to continue teaching and sharing her love for dance at Miss Marion's.
Destiny has been in the dance world her whole life. She is 19 years old and she specializes in Hip Hop. Destiny is a graduate of Carpenter's Academy of Faith and she currently attends the University of South Carolina Upstate. She has been a part of the Miss Marion's "dance family" for 16 years. Growing up Destiny studied Hip Hop, Contemporary, Ballet, Jazz, Musical Theatre, and Tap. She has also performed in various functions in the Western Caribbean Cruise, the Disney World Main Street Parade, and the Macy's Thanksgiving Day Parade. Destiny considers it an honor to have won Miss Dance and she has been awarded the Mr. & Mrs. Feinstein Award. She looks forward to sharing her love of dance with the next generation of dancers.
Hannah began gymnastics classes at the age of 6. She continued to train in gymnastics and at the age of 11 she began acrobatic training. After competing for 2 years in acrobatics, she then went on to compete in Wisconsin's National Competition. Preparing for this competition afforded Hannah the opportunity to learn from and study under coaches from Ohio and Maryland. Hannah's experience in competitive gymnastics opened the door for her to teach at Spartanburg Gymnastics, where she began teaching at the age of 14. Hannah now hopes to share her love and talent for gymnastics with the students of Miss Marion's School of Dance. She feels very fortunate to begin teaching for a studio that cares deeply for student's individual needs as dancers.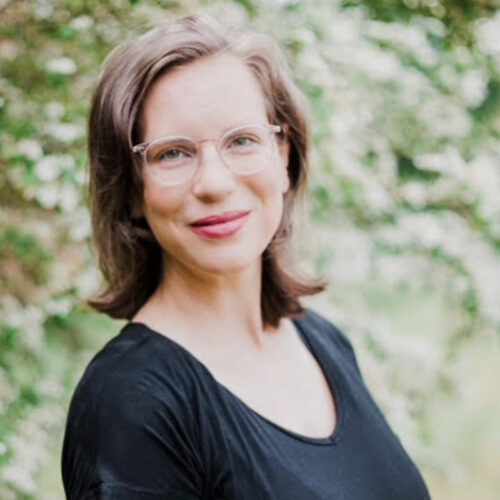 Sara graduated cum laude from Oklahoma City University with a Bachelors of Science in Dance Management. She performed with Oklahoma City University's American Spirit Dance Company and has been involved in the production of the American Spirit Dance Company's performances. Sara has been teaching dance since 2007 for various dance studios such as the Community Dance Center at Oklahoma City University. She was awarded with pedagogy accomplishments as a student at OCU and has worked as an assistant dance and cheer coach at Neosho County Community College. Sara was the former head dance and cheer coach at Newman University in Wichita, Kansas and worked as the Program Director for dance, cheer, and gymnastics for the Greater Wichita YMCA in El Dorado, KS. She moved to Greenville in 2016 and began for Carolina Dance Collaborative as an instructor and program director where she continues to assist in recital production. Sara has taught at International Ballet Academy and subbed at various studios in the Upstate. She looks forward to the opportunity to continue sharing her love of the performing arts at Miss Marion's!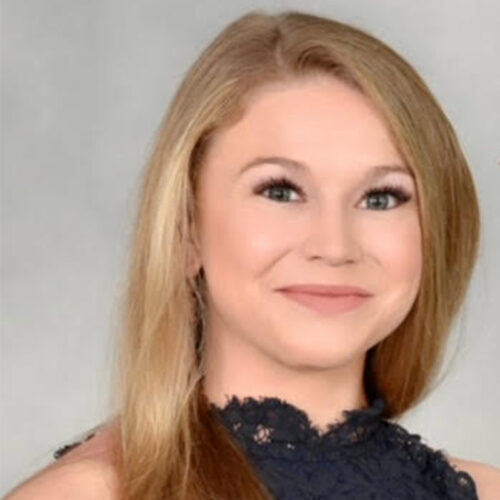 Meghan M Loman, originally from Springfield, Illinois and currently living in Greenville, SC. Currently, Principal dancer with Carolina Ballet Theatre under director Hernan Justo. Loman has been a professional performing artist for over 15 years and has a strong passion for teaching and mentoring. She has been privileged to work along side several significant dancers such as: Skylar Brant, Herman Cornejo, Julie Tice, Savion Glover, Dwight Rhodes, Marcus Herman Payne, Daniel Ulbritch, and Jeanette Delgado.
Loman started assistant teaching at age 11 in Sprigfield, IL at the school of Dance Arts with Mentor Grace Luttrell Nanavatii, where she studied All Classical Ballet methods and technique, Jazz, Modern, Tap and Character dance. Loman joined the founding Trainee class with the Springfield Ballet company in 2000, and went on to become a soloist there until she
Moved to SC.
Later in her performant career Loman found aerial circus arts as a supplementary support to her Ballet career, By 2016 she had trained under 8 different major performers and earned 6 different apparatus and technical certificates in Silks, Lyra, Sling/Hammock, Trapeze, Structural Engineering, and Rigging. In 2018 Loman decided it was time to use her 10+ years of teaching, performing arts, physiology and movement and to become a business owner and bring safe and positive aerial instruction to Greenville and the surrounding areas and Loman Uplifted LLC was founded.
Loman has performed all over the USA in Dance and Aerials and truly enjoys bringing her passion for the arts and teaching to all her students, she specializes is biomechanics, technical but organic improvement for young bodies, historical education of dance and most importantly Loman hopes to continue to bring positive supportive Mentorship to her students and colleagues for the rest of her years.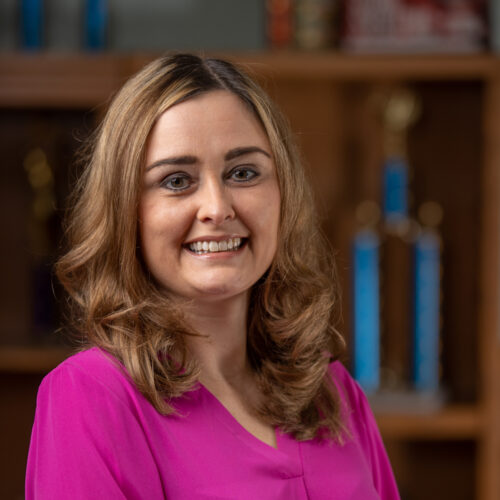 Kellianne Pate Floyd began her dancing career at Miss Marion's School of Dance at the age of two. She developed her passion for dance while dancing and working as an assistant teacher at Miss Marion's. Kellianne has had many opportunities to perform through Miss Marion's including the 1996 Olympic Opening Ceremonies, Carnival Cruise Lines, and many trips to New York to take classes. She won Miss Lancaster 2002, performing a tap dance, and then went on to compete for the title of Miss South Carolina 2002. Kellianne has a Bachelor of Arts degree in Dance Education, and has been teaching for 16 years. She is the 2020 recipient of the Palmetto State Arts Education Ray Doughty Arts Integration Award for her efforts in dance education and the integration of dance into the academic classroom. Kellianne currently serves on the board for Palmetto State Arts Education Organization. She is excited to be home at Miss Marion's, where she will continue teaching and sharing her love of dance.
We are excited to have the Rockette Experience taught by Cheryl Cutlip along with Lori Axelrod and Sandi Freidman. This experience is to teach techniques and kicklines performed by the Radio City Rockettes. Cheryl's calling to positively impact culture through the arts led her to produce dance performance events in major cities throughout the world including New York City, Sydney, Hong Kong, Toronto, Houston, Atlanta, Los Angeles, London, Penang, Kansas City, Puerto Rico and Manila. These events began after of 911 and draw more than 1000 dancers annually who desire to perform with integrity to inspire. Dance Spirit Magazine has named Project Dance one of the top ten dance events in New York City. She also directs ATMOSPHERE, a company of Project Dance, an all volunteer professional dance ensemble with locations in New York and North Carolina. She also co-produces a monthly urban variety show at the famed BBKings called BROADWAY UNDERGROUND which highlights up and coming talent from New York City.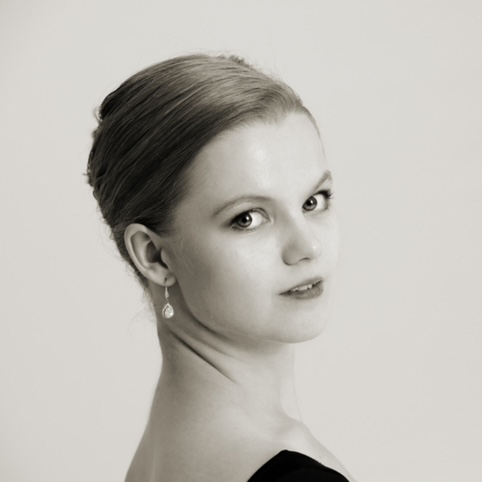 Abby Inglett is a professional ballet dancer with Ballet Spartanburg. Originally from Wisconsin, her training in ballet, tap, jazz, lyrical, and contemporary began at Misty's Dance Unlimited. There, she joined the pre-professional program under Kennet Oberly (Stuttgart Ballet) and Larissa Oberly (Estonia National Ballet.) During summers she attended intensives at the Classical Ballet Academy of Minnesota, Pittsburgh Ballet Theatre, The Nutmeg Conservatory for the Arts, and the University of Utah. Abby was accepted into the University's prestigious School of Dance in 2017, and graduated magna cum laude with her BFA in Ballet and minor in Disability studies in 2022. While at the university, she attended the American College Dance Association in Colorado, received first place in a small group piece at Salt Lake City YAGP, performed in several classical and contemporary Utah Ballet productions, and was hired as a featured dancer in Dissonance Dance Theatre's film, "Mute."
Abby's passion for teaching and choreography was sparked at a very young age. She began teaching at Misty's Dance Unlimited when she was 17, and continued teaching styles ranging from ballet, pointe, jazz, contemporary, lyrical, and strengthening/conditioning at Utah Dance Artists in Salt Lake City. There, she choreographed multiple award winning solos for students in their Varsity and Conservatory competitive programs. Giving students the tools and knowledge to improve their technique, while helping them discover their personal artistry, is why Abby loves what she does!
Alumni
At Miss Marion's we are proud to have taught many generations of students.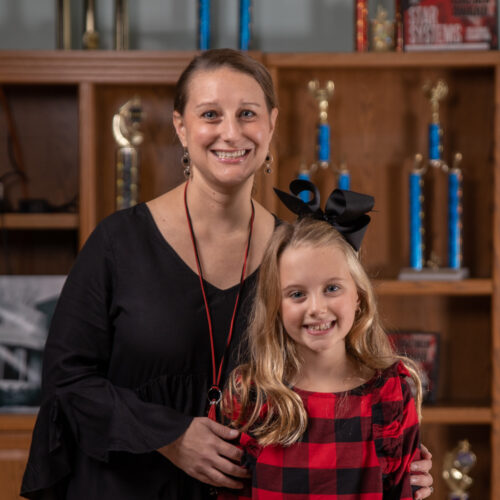 My favorite memories of my time at Miss Marion School of Dance were from the trips we took. The Bahamas Cruise and New York City Trips were so much fun and I cannot wait for Mary Harper to be able to experience that with her dance friends.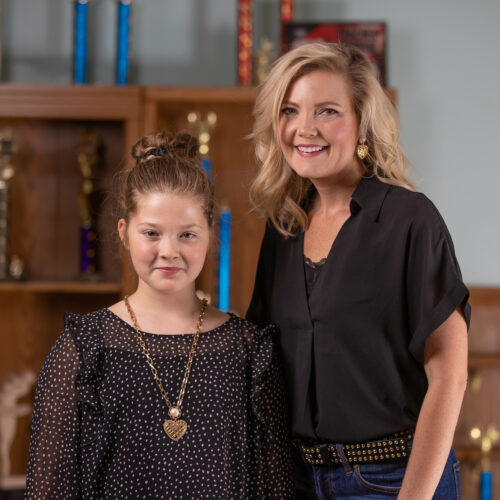 I not only loved my dancing at Miss Marion's dance studio, but I entered Miss Northern Pageant (part of the Miss South Carolina Preliminaries) and won the pageant.
I enjoyed many years of dance! Miss Susan's passion for clogging was very evident and pored over into her clogging students as we performed on many stages for competition, recitals, and festivals.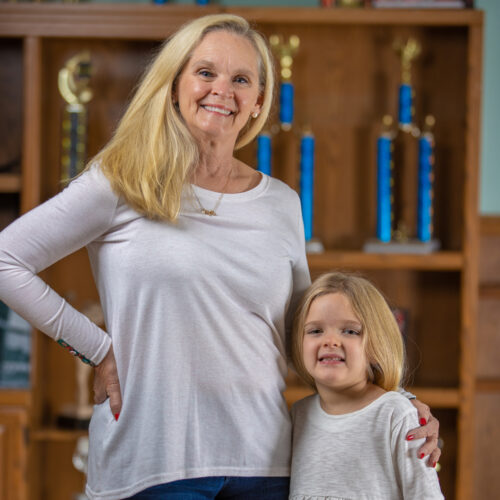 My first memory at dancing at Miss Marion's was my very first dance costume . My sister and I were so excited. I remember practicing all day on Saturday wearing my black and pink witch costume. We oohed and awed when the black lights were turned on and it glowed in the dark. The blacklight became the highlight of all my dances throughout the years. I am pretty sure most of us forgot our dance for a few minutes. We had to see the different colors. LOVED IT! The most memorable dance I performed was when my ballet class decided to dance "The Lords Prayer". I remember Miss Marion was so worried about how a dance to " The Lords Prayer " would be received. I think it was the greatest dance my ballet group performed. I remember the very moment the first note of the music began to play. All of us were anticipating this dance would be a dance of grace in motion. By the time the last chord was played and the last pose was frozen, there was a long silence…the audience was filled with reverence and awe….then there was tears. What seemed like a forever time , the audience stood and clapped a really long time ! It was beautiful, and all inspiring! The dance was simply beautiful. Lastly , my biggest honor was being an marionette. The highest kicks, the tapping in unison, the smiles, the tears, the pulled muscles, and the dancing with the most talented girls in Spartanburg!.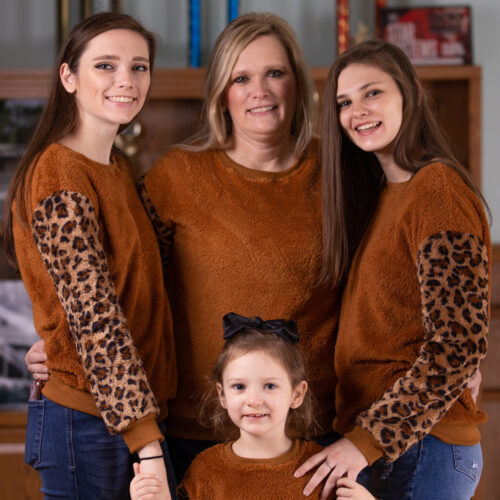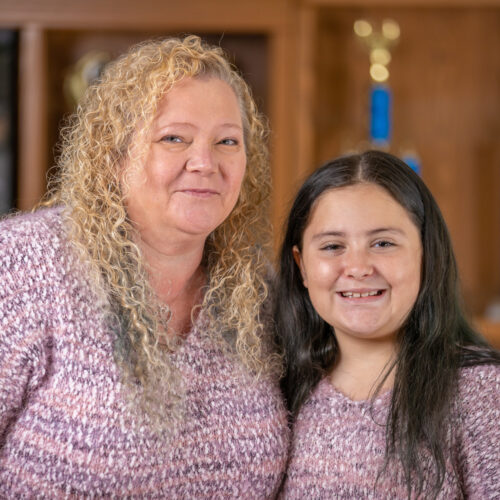 I remember the big windows at the old Miss Marion's on Union Street. I also remember the beautiful fish tank. I loved my dance costumes.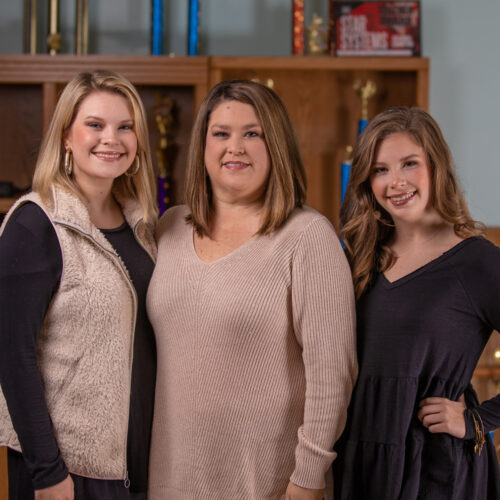 I had some of the best times at the Lyman Miss Marion's dance studio with Susan as my teacher. My best memory by far was being able to work the front desk office and watching so many girls grow in dance and into young women including my own two girls. Recitals were always my favorite time of year! I loved getting dressed up, and getting to wear makeup!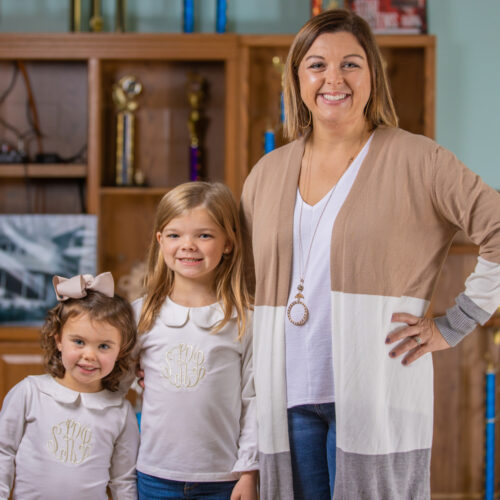 I met my life long best friends from Miss Marion's and we now have children taking dance together and I am so lucky to have the opportunity to share this experience with my daughters as well as my best friends. My best memories are going to New York City and taking classes at the Broadway Dance Center and dancing on the cruise!
I remember the shuffle ballchange like it was yesterday because we practiced it religiously. I remember my blue polka dot costume for the recital . I was a perfect princess in my ruffles!!! Getting to class was the best because the wooden floor would echo our tap shoes as we lined up in front of those floor to ceiling mirrors that went down one wall. 'll never forget it .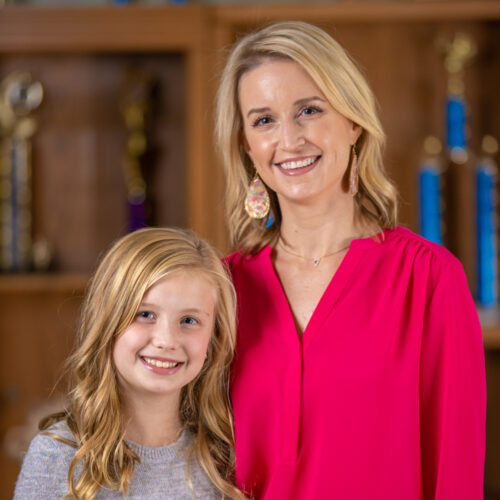 One of my favorite memories was traveling to NYC and dancing in the Macy's Thanksgiving day parade. It was an amazing experience just to get to go to NYC with my dancing family but to be able to participate in the Macy's parade was something I will never forget! I will be forever grateful to Miss Marion's School of Dance for giving me the opportunity to travel, for creating so many wonderful memories and for the friendships I gained of which many I still have today!
I started dancing at Miss Marion's in 1985. I danced for 13 years. I have so many great memories from dancing at Miss Marion's. A few of the greatest memories are the life lessons I learned from Lori & Miss Marion. They taught me to never give up, work hard, how to be a teammate to my fellow dancers, to have confidence in myself, and the love of dance! Through the years my life was an exciting blend of basketball-tap, softball-jazz & volleyball-ballet! I was an athlete with grace and a dancer with desire!
I started taking dance in 1962, fell in love with it and never left. One of my most memorable moments that I can recall was piling into Miss Marion's station wagon to go to Columbia for dance conventions. We traveled all over for dance opportunities. It was a great joy of mine to teach my four boys and have them grow up at Miss Marion's along with their Band, football, soccer, baseball, track, and golf, they seemed to learn a sense of responsibility. Then came my 4 granddaughters, Caitlin, Maddyson, Samantha, and Ellis to carry on the legacy. They are each beautiful dancers and I am very proud that they have all been able to take from such a wonderful studio that not only teaches dance but gives back to the community.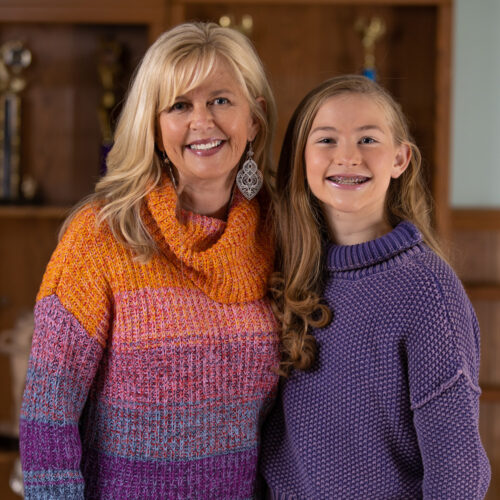 Around nine years ago I was driving home from work with my two-year-old in the car and decided to stop by Miss Marions. My intentions that day were to find out information so that I might enroll my daughter in a couple of years. But that afternoon my daughter fell in love with the studio and was ready to dive in headfirst to dance with the Miss Marions family. Now poof...Nearly 10 years later she is still dancing full force and loving every minute of it! My personal journey began in 1974 when I began as a student at Miss Marions and trained throughout my childhood into my teen years. I was so inspired that I continued to dance after high school, into college, minored in dance performance, as well as danced on a semi professional dance troupe. My experience at Miss Marions was so inspiring that I continued to dance after graduation and taught for several studios in upstate South Carolina. What an incredible journey this has been for me as well as other dancers...and now for my daughter.
Student Accolades and Accomplishments
Opening Ceremonies 1996 Olympics in Atlanta

Danced at World's Fair Performance 

Macy's Thanksgiving Day Parade 

NFL Pro Bowl Halftime Performance 

Carolina Panthers Inaugural Parade 

Students attended South Carolina Governor's School for the Arts and Humanities 

Touring Cast of Broadway's 42

nd

St 

Southern Council of Dance Master's Title Holders (Petite, Mr, Junior, Teen, and Miss Dance)

Performed at the Statue of Liberty in NYC
Radio City Rockettes

Radio City Summer Intensive

Dance Caravan Kid USA

Small Business of the Month for OneSpartanburg, Inc. 

Miss Black Spartanburg

Miss Spartanburg

Miss South Carolina

Won Scholarship Awards for Dance Conventions (Tremaine, Dance Makers, Dance Masters, etc)

High Overall at Regional and National Dance Competitions